OUR MOTTO IS "WINE WITH A PURPOSE."
After growing J Vineyards and Winery for 30 years, Judy Jordan fulfilled a long-held dream: to dedicate her time and resources to advancing the next generation in the agriculture community.
She created WG Edge (Women Gaining an Edge), a local leadership development program for young women aimed at strengthening our agricultural workforce and started Geodesy Wines to fund the program. All of the profits from Geodesy Wines support the WG Edge program.
The WG Edge program supports the professional and personal education of young women and connects them with a village of multigenerational, culturally diverse educators and leaders who guide, inspire and open doors for them.
Geodesy and WG Edge spring from the same roots: gratitude for our land and the dedication of our farmers and ranchers.
The winery's name, Geodesy is a combination of Geology + Odyssey.  We are of the earth and on a journey with our wines and our young women.
Join us in the journey.
"Inspired by gratitude and a shared legacy of values."
Judy Jordan, a Stanford University graduate and geologist, is an accomplished businesswoman with more than 25 years in the wine industry. Having successfully built and sold J Vineyards & Winery in 2015, Judy has begun her next chapter.
Focused on the legacy of values established and shared with her children, Judy created a philanthropic endeavor in Geodesy Wine with the sole purpose of advancing women from the agricultural community. Connecting these young women with a village of teachers, mentors, and internship sponsors who will guide, support, and empower them is central to the WG Edge program.
As the founder of Geodesy, Judy is dedicated to the belief that social change can be accomplished through strategic philanthropy, business acumen, and flexible investments. Geodesy's micro-lot production offerings, of which all profits fund the WG Edge program, are site specific from precision-farmed, hand-selected estate vineyards. With expertise in geology and soil science, Judy started the search for exceptional vineyard sites for Geodesy in 2015. She and her team acquired vineyards in Napa Valley, Oregon's Eola-Amity Hills and Chehalem Mountains, and Sonoma County's Petaluma Gap.
Whether traveling to new and exciting destinations or staying active with swimming, tennis, yoga, golf, and hiking, Judy loves to explore, especially if it means time with friends, colleagues, and family.
Emilie Eliason
- General Manager
"Now, being connected to an organization like WG Edge that helps a diverse group of young women grow their futures is an amazing motivator."
Emilie Eliason joined Geodesy in 2020 to take the reins from founding General Manager Kathryn Lindstrom and propel the social enterprise wine company into its next exciting chapter. In addition to setting the strategic vision for the future of Geodesy Wine and the WG Edge Foundation, she oversees vineyards, sales and marketing, and the developing opportunity for a home-base where guests can experience the Geodesy wines and connect to community agriculture and the WG Edge program mission in one place.
As an undergraduate student, Emilie was invited to join a national minority leadership development program founded to develop talent and opportunities for blacks, Hispanic/Latinos and Native Americans that were noticeably absent from the ranks of corporate North America. Her own positive experience makes Geodesy's purpose and the WG Edge program deeply personal to her. "My involvement with a leadership development program really helped launch my career," she says.
"Now, being connected to an organization like WG Edge that helps a diverse group of young women grow their futures is an amazing motivator."
Prior to Geodesy, Emilie was Vice President of Marketing, Consumer Sales & Innovation at Crimson Wine Group where she led Crimson's innovation efforts to bring new wines and experiences to life. Emilie was previously Vice President of Marketing at J Vineyards & Winery where she managed Marketing, Public Relations and Consumer Sales. Emilie has fifteen years of extensive brand marketing and direct marketing experience from her roles at Gallo, Treasury Wine Estates, Diageo and Clorox. Prior to business school, she worked in market research, analyzing primary and secondary research data to make recommendations for companies such as Yahoo!, Gap Inc. and AT&T. Emilie has a BA from Amherst College and an MBA from Stanford Graduate School of Business and lives in Sonoma County with her husband and two children.
Kathryn Lindstrom
- Strategic Consultant
"Giving back is the best return. Supporting community and the next generation is my ideal ROI."
A fourth generation Californian, Kathryn is the financial backbone and strategic wizard for all that we do. A wine industry veteran, Kathryn worked with iconic Napa Valley wineries – Peter Michael Winery and Opus One, before working side-by-side with Judy Jordan at J Vineyards & Winery in the Russian River Valley. During her tenure as Chief Operating Officer, Kathryn led the company through successful years of profitable growth and positioned it for sale to the Gallo Family in 2015.
After the sale, Kathryn and Judy teamed up for their next venture – something that would give back to the community, utilize their skill sets and networks, and be enriching personally and professionally. This ultimately led to Geodesy and the WG Edge program.
Kathryn is involved in the myriad of business layers including overseeing winemaking, marketing, contracts, long-term capital, resource assessment, and acquisition. When she's not immersed in the numbers, you can find her exploring architecture around the world and learning about different cultures. Diligently managing the resources to ensure the WG Edge's program success is what keeps her up at night and makes her excited about starting the day.
Megan Baccitich
- Winemaker
"Be creative. Always learn and always improve."
A Healdsburg native, Megan Baccitich embraces the mentality of winegrowing-as-farming to create stunning expressions of terroir. As the winemaker for Geodesy, this is the perfect fit since she works closely with the vineyard team to ensure that each grape (well, maybe each cluster and row) is absolutely perfect for the final wine blend.
Megan's pedigree includes multiple 100-point scores. A 2001 graduate of California State University at Fresno, Megan began her career at a custom crush facility giving her invaluable insight into production methodology across different wineries, appellations, and varietals. Her next assignment was with Paul Hobbs where she served as Director of Winemaking for a decade.
As one of Paul's protégées, she honed her winemaking approach and crafted many highly sought after wines that were favorites with critics and customers alike. As a mentor, Paul provided Megan with a culture of incremental improvement where discipline, rigor, and keen attention to details were of the upmost importance. The corollary to this is Megan's strong desire to be creative and her acute awareness that wine quality is the driver to every decision. Since 2016, she has been a consulting winemaker to several prestige ventures and we're pleased that Megan's part of our journey.
As a youngster, Megan often visited her grandparents' ranch in Dry Creek Valley, roaming the old, terraced Albariño vineyard, maintaining the orchard, and gardening. Ever curious about science and nature, she cultivates a respect for the land and sustainable farming. Megan lives in Sonoma County with her life-partner, Ben, and their doggie-kid Rio.
Scott Zapotocky
- Vice President, Winegrowing
Leading the helm for all the vineyards, Scott brings a seasoned knowledge gained over nearly a decade at Paul Hobbs Winery as Director of Vineyards plus additional time at J Vineyards & Winery as Director of Vineyard Operations. Scott worked closely with Kathryn Lindstrom and Judy Jordan to assess our vineyards bringing his expertise as a land analyst to the forefront.
His unique experiences give him the ability to evaluate site quality, see wine program potential, isolate development opportunities, implement sustainable farming practices, and champion rigorous quality standards. Scott gained early agricultural experience through the Peace Corps as a Tree Nursery Manager in Ghana. This foundation of community-based agri-business reinforced his commitment to agronomy. A true Renaissance man, Scott has a Fine Arts degree from Gonzaga University in Spokane, Washington with an emphasis on Ceramics. When not traipsing the vineyards, he enjoys exploring Sebastopol's countryside with his wife and children.
His mentor instilled in him the concept of "always be excellent." For Scott, this parlays into his personal and professional life, especially as it relates to grape growing. The intent is to make every row, every block, as great as it potentially can be. As Scott said, "each person finds their true North. 'Always be excellent' is my guiding principle to keep me on that path." Luckily for us, this translates to amazing fruit.
Sage Ridge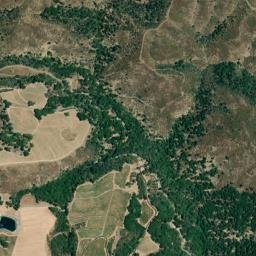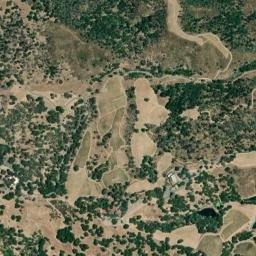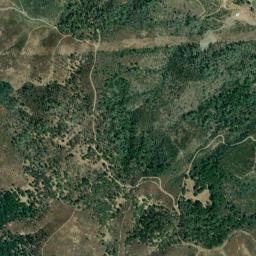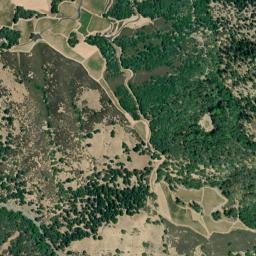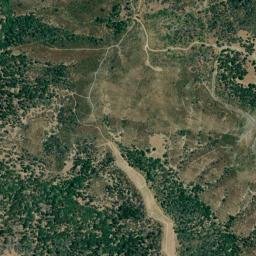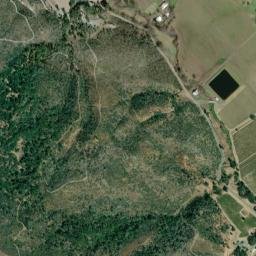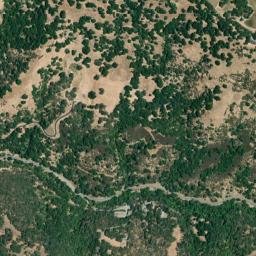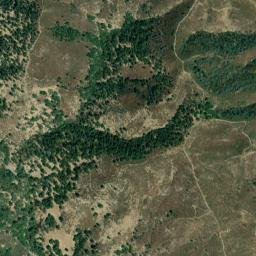 Appellation: Napa Valley, California
Elevation: 850-1480 ft
Aspect: Southwest and north-facing
Varieties: Cabernet Sauvignon, Cabernet Franc, Petit Verdot, Malbec, Merlot, Syrah, Zinfandel, Chardonnay, Sangiovese
Total Acreage: 600
Planted Acres: 60
Perched high above Lake Hennessey in the Napa Valley, Cabernet Sauvignon dominates this mountainous site. Aerial views of this vineyard give an insider's look to the intricate patchwork of blocks on steep hillsides and terraces. Some vines are so close to the edge, you wonder, how will this survive? And yet, they thrive. A good part of that success is the soil, the dynamic climate, and the meticulous farming at this high-elevation mountain vineyard.
Our soil story endures with the uplifting of ancient shallow seabeds, plate tectonics, and glaciation that continues over millennia with the erosion and transportation of old metamorphic rock created under intense heat and pressure. The present day chapter is set in a unique mixture of well- to excessively-drained sedimentary and metamorphic soils underlain by a bedrock of Franciscan complex. Silty clay loams with varying depths, mixtures of gravels, and fractured rock undulate among the steep slopes. The primary soil classifications are Bresse-Dibble complex, Maymen-Millshom-Lodo association, Shale & Sandstone rock outcrop, and Sobrante loam.
The site's warmth is tempered by the interior range location with air flow from a variety of directions – Lake Hennessey, Alexander Valley, and the Mayacamas. This translates to lingering days of sun exposure that can quickly turn to blustery afternoons as well as earlier budbreak, an arid environment, and consistent growth. Everything that is a hallmark of quality mountain fruit.
One of the things we love about Sage Ridge is that, counterintuitive to conventional thought, the site can be cooler due to the elevation and airflow. Given the diversity in altitude and exposure, the unique meso-climate result creates harvests that can last 60 days. The high altitudes south and east facing have earlier budbreak than Rutherford while the lower altitudes and north facing come three to four weeks later.
There's a rugged elegance to the various aspects and terraced hillsides with blocks ranging from 9x5 spacing to 4x4. With 32 acres planted to Cabernet Sauvignon, eight other varietals, and 65 individual blocks, this is site-specific precision farming at its most challenging with exposed peaks and ridges at nearly every step. An agronomist's dream.
Chehalem Mountain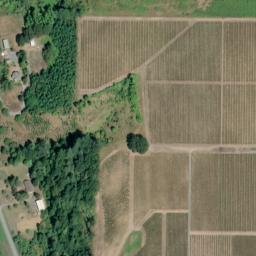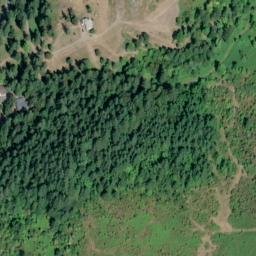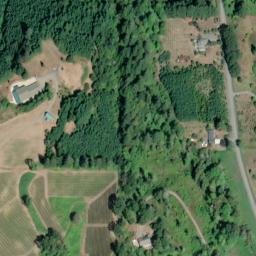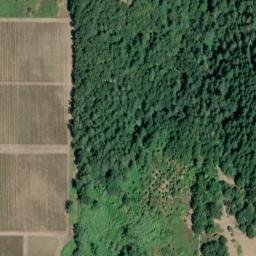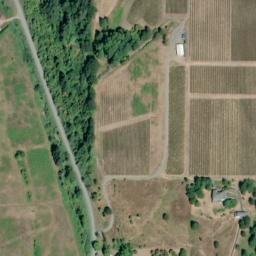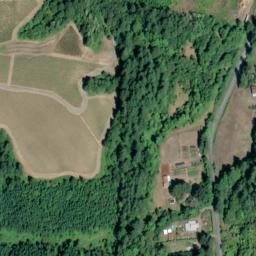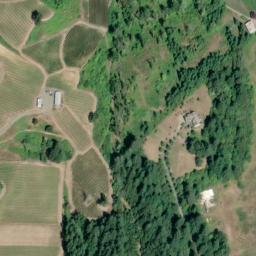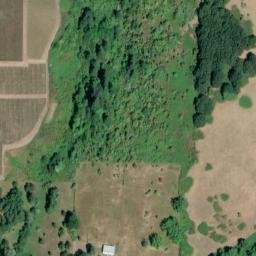 Appellation: Chehalem Mountain, Oregon
Elevation: 300–520 ft
Aspect: Primarily south, some southwest
Varieties: Pinot Noir, Chardonnay
Total Acreage: 70
Planted Acres: 33.5
This site is oriented at the southeastern corner of the Chehalem Mountain AVA perched east of the Ribbon Ridge. A narrow valley, less than 300 feet wide, separates the two areas. In 1968, Oregon wine industry pioneer, Dick Erath, hand selected this site and planted the first vitis vinifera here.
Characterized as "slow and steady," this vineyard provides consistently high-quality fruit. The geologic episodes have created a soil base that honors its diverse and extreme volcanism, subduction, glaciation, and marine deposits. The region is a brilliant mix of ancient lava tuff beds spewed by volcanos as well as old uplifted and eroded seabeds.
The geologic foundation makes for diverse well-drained soils with a fabulous chemistry balance to support our lush vineyards. The optimal airflow and sedimentary soils along the crown ridge make this property spectacular for farming Pinot Noir and Chardonnay. The aspect lends to ideal air drainage.
We are farming vines dating back to when Dick Erath pioneered this tantalizing and ever developing ridge along with new plantings. We currently have 31.5 acres of Pinot Noir with seven clones and a variety of spacing in each block.
Planted with a single vineyard pedigree in mind, our three distinct Chardonnay blocks are composed of three different clones in the northwest corner exploring the full range and capacity of this macro-climate.
Eola Springs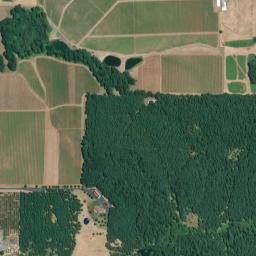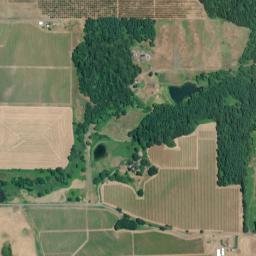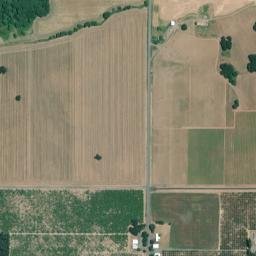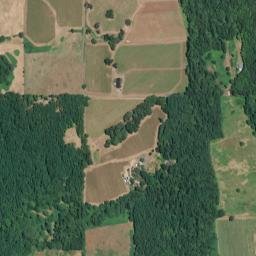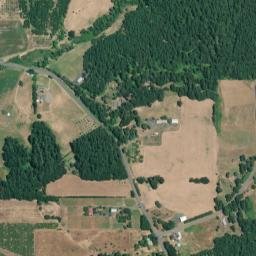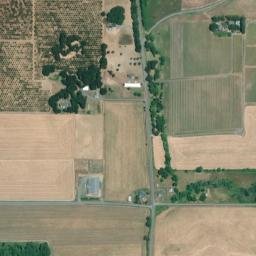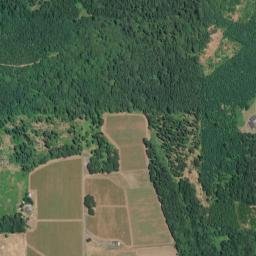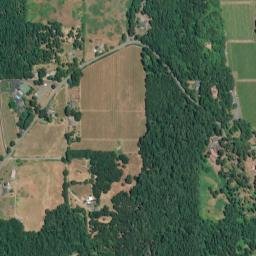 Appellation: Eola-Amity Hills, Oregon
Elevation: 300–450 ft
Aspect: Gradually sloping west, some southwest
Varieties: Pinot Noir, Chardonnay, Muscat, Pinot Gris
Total Acreage: 178
Planted Acres: 49
Originally planted in 1972 by Carl Stevens, in the Eola-Amity Hills AVA, the vineyard's position in the throat of the Van Duzer corridor provides ample ventilation to temper the vines throughout the growing season and intensifies the diurnal effect of the site with its cool nights and warm to hot days. The vineyard's beautiful soils result from a geologic history of plate tectonics, volcanism, and glaciation. More recently, alluvial deposits and erosion have made their mark
While the AVA was established only a decade ago, this pioneering vineyard has proven itself time and time again to be a jewel that dynamically improves. Beyond the original 1972 planting, additional vines were added in 1980, 1984, 1990, 2006, and continuing today, reflecting the evolution of Willamette Valley.
The lower elevation of this site is silty Missoula Flood Deposits. These deposits are deep on the terrace and thin upslope where the silty material mantles older alluvium and clayey paleosol of the foothills. The lower and midslope positions have soils formed in sedimentary rocks and the silt thins. Higher up the slope, the soils formed in basalt and in basalt over sedimentary rocks. The Eola-Amity Hills are capped with Columbia River Basalt.
The vineyard soils cover a wide range of depths, available water holding capacity, and vigor potential, from the very deep well drained Jory to shallow and droughty Chehulpum and Rickreall soils. Included in this plethora of soils are Windygap, Saum, Nekia, Ritner, Gelderman, and Goodin.
Diversity makes this vineyard tremendously complex with blocks varying by slope break, aspects, and soil. We currently have 49 planted acres and 52 in development. The Van Duzer corridor wind flow is a natural mitigator of disease and fungal pressure. Couple that with strategic canopy management and a sustainable farming mindset, this vineyard has wonderful balance.